sudden exposure
oil on linen100 X 150 cm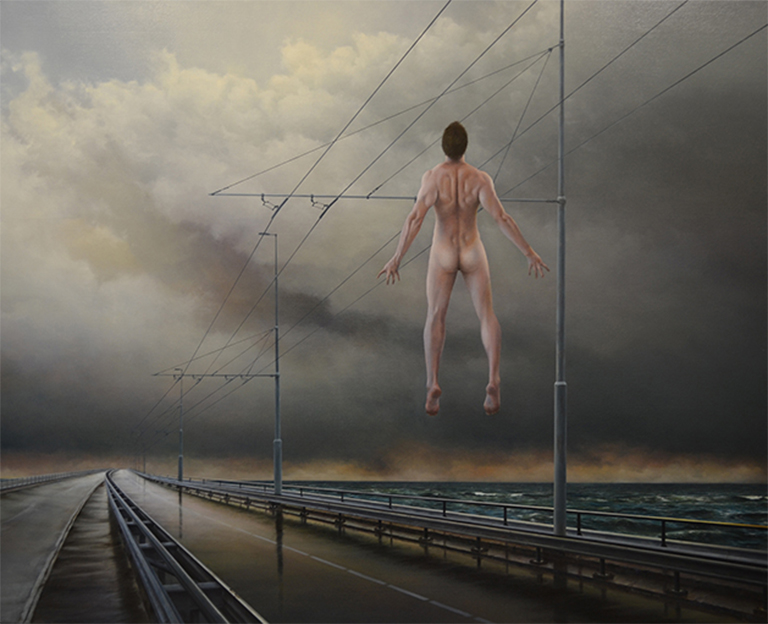 when one tries to transform selfishness to an unconditional act
selfishness, sometimes, is the only way
to lead one to an unconditional act
change is inevitable. (Such a beautiful word this is: "Inevitable") and sometimes changes comes as a strike of lighting.
"Although we think that change really occurs, it still and only remains a symbolic gesture within our perception. Don't hold the change itself as a truth but only where it can bring you."
This painting was made with a clear idea: showing the moment when a inner awareness hits you so sudden, you literally get a phyiscal shock. as if something grabs you inside and pulls you to a unforseen wake up call.
A moment in which something becomes clear, understood, or even becomes a knowing, but in such a scale that some sort of a jump occurs. This can be felt physically. This experience surpassed, only for such a short moment, the illusional perception and gives you a very small glimps of our true origin. This leaves us with a strange, and in most cases, not understood experience. As a weird thrill.